Distiller's Grains
Dryer Brief Introduction:
◆ Vinasse (Brewers Grains, distiller's grains) is the by-product of winery. Its main constituent are wheat husk, wheat germ, rice germ and endosperm. These constituent contains large amounts of nutrients such as undecomposed crude protein, crude fiber and crude fat, etc. After being processed, the dry vinasse/distiller's grains is good raw materials for animal feed production.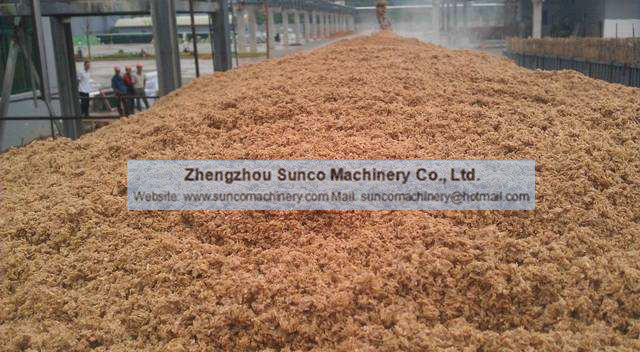 ◆ Distiller's Grains Dryer also is named Brewers Grains Dryer, distiller's grains drying machine. It is designed for the drying of Vinasse specially. Vinasse Dryer can reduce the vinasse from Miosture content 85% to around 10% quickly. Nowadays the vinasse dryer have been used in many winery and feed processing factory, and it creates considerable economic benefits.
Distiller's Grains Dryer Machine Features:
◆ Even dried products;
◆ Compact structure, easy operation and maintenance;
◆ Little breakdown, Low energy consumption;
◆ High degree of mechanization, large processing capacity, continuous drying ability.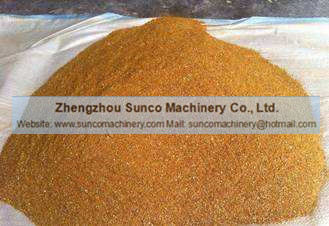 Distiller's Grains Dryer Machine Working Principle:
Distiller's grains Dryer (distiller's grains drying machine) contains : Heat source, feeder machine, rotating drying drum, discharging machine, fan, unloader, air duct system, electric control box. After dewatering, the distiller's grains is transported into the rotating drum. Inside the rotating drum, the distiller's grains is made up and down by the lifting plates, and have sufficient heat exchange with the hot air, thus enhance the drying speed. During the Distiller's grains drying process, the distiller's grains moves towards the discharging hole of the Distiller's grains dryer under the function of lifting plates and high pressure induced fan.