Brief Introduction of Cassava Dregs Dryer Machine:
◆ Cassava Dregs is a combination of water and oil-based materials, and the water inside the cassava dregs is not easy to get rid of.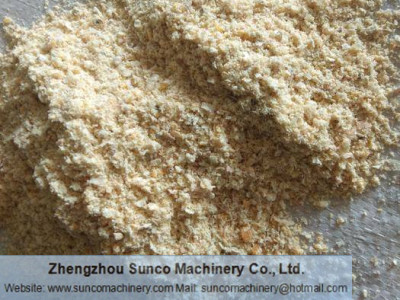 ◆ What is more, during the drying process, when the cassava dregs density rises, the cassava dregs is very easy to become lumps which is bad for the evaporation of the moisture.
◆ According to these features above, Sunco Machinery developed the Cassava Dregs Dryer System.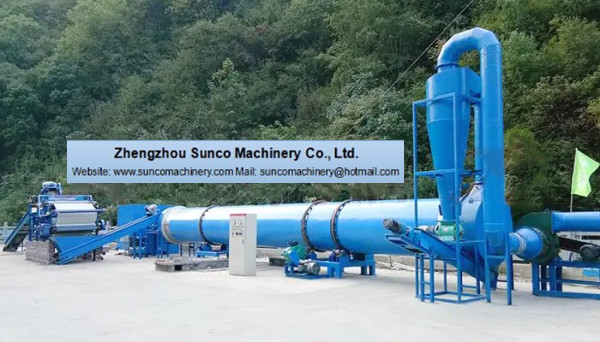 ◆ After the cassava dregs goes into the rotary dryer, under the functions of the scraping boards and dry hot air, the cassava dregs moves in the opposite direction against the fresh dry hot air.
◆ During the cassava dregs drying process, lumpy cassava dregs are crushed into small pieces by the breaking shaft in a high rotating speed, and the moisture is evaporated sufficiently by the hot air.
◆ The whole cassava dregs drying process have a very high heat efficiency, and the cassava dregs is heated evenly. As a result, the dried cassave dregs have the features of good product color, no paste material, and low energy consumption, etc.
Advantages of Cassava Dregs Dryer Machine :
◆ Large Processing Capacity, Continuous Working Ability;
◆ Simple and excellent structure, Stable and Easy Operation;
◆ Little breakdown, Less maintenance cost, Low energy consumption;
◆ Even Drying effect;
◆ Special breakup device to ensure the cassava dregs drying effect;
◆ Novelty and unique sealing device with good heat preservation system reduce the energy consumption effectively;
◆ The whole cassava dregs drying system is controled by electric centralized control system, hot air temperature is adjusted automatically, high degree automation, and very easy operation;
◆ At the end of the cassava dregs drying process, it can match crusher, mixer, pelleter machine, bagging machine, etc, and make the cassava dregs pellet feed.
Working principle of Cassava Dregs Dryer Machine:
◆ The Cassava Dregs Dryer mainly consists of hot air furnace, feeder machine, rotary drum, discharging machine, high pressure draft fan, electric control box, etc.
◆ After the cassava dregs goes into the rotary drum dryer, under the mixing of scraping boards inside th rotary drum, the cassava dregs contact with the hot air sufficiently, speed up the drying process.
◆ In the drying process, the wet cassava dregs moves up and down by the scraping boards with a certain slope, and finally the dried cassava dregs goes out of the rotay drum through the discharging machine.
◆ rocess parameters and structure design of the
◆ Facts prove that the cassava dregs dryer is very suitable for the drying of cassava dregs.