Silica Sand Dryer Machine Introduction:
◆ Silica Sand Dryer Machine is also known as rotary drum sand dryer. For the drying of silica sand, quartz sand, the rotary drum dryer is used widely, and usually it is single drum sand dryer and triple-pass drum sand dryer.


◆ As the moisture of silica sand is surface water, then in order to enhance the heat efficiency and processing capacity, we need to increase the contact area between silica sand and hot air as much as possible. Our triple-pass drum silica sand dryer achieves this aim perfectly. For one time drying, the silica sand dryer can dry the silica sand to be below moisture 1% directly.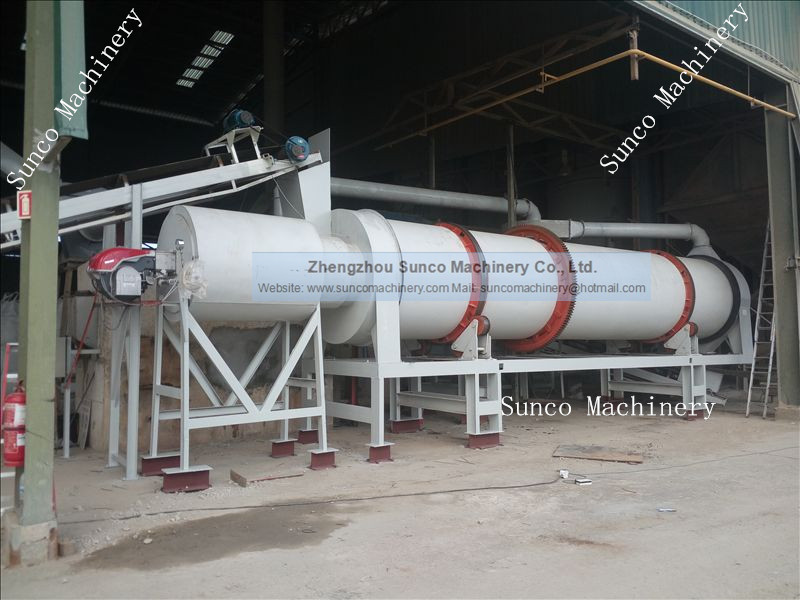 Structure of Silica Sand Dryer Machine :
Drum, gear, ring, carrier roller, air pipe, high pressure draught fan, reducer machine, chimney, cyclone dust catcher, 40mm thickness heat insulating layer, feeder, electric control box, belt conveyor, etc.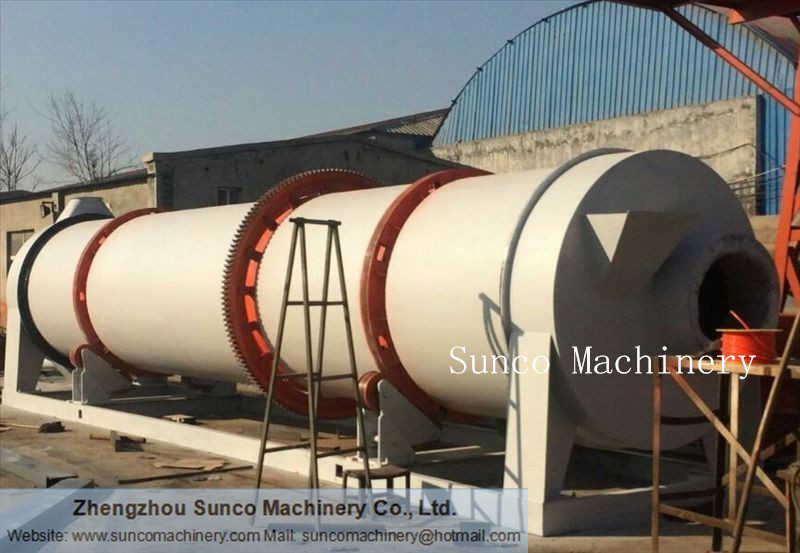 Silica Sand Dryer Machine Working Principle:
◆ Firstly, use one belt conveyor or bucket elevator to send the wet silica sand into the drum of silica sand dryer.
◆ On the inner wall of the cilinder/drum, there are many lifting plates which is welded according to one special methods. When the Silica Sand Dryer's drum is rotating, these lifting plates makes the silica sand up and down to mix with the hot air completely. Durng this process, the moisture is evaporated.
◆ On the another side of the silica sand dryer, there is one high pressure draught fan which sucks out the steam, and then the steam goes into the cyclone dust separator.
◆ In the cyclone dust separator, the dust inside the steam falls down and goes out through the discharging hole of the cyclone dust separator. The steam goes into atmosphere directly through the chimney which is connected to the cyclone dust separator.