Slag Dryer Machine Application :
◆ Rotary Slag dryer is developed from rotary drum dryer. Raw Slag Dryer Machine is widely used in building materials, metallurgy, mineral processing, chemical, cement and other industries, mainly for the raw blast furnace slag, limestone, clay, sand, quartz sand, granulating slag and other wet materials with high intensity. After being dried by the slag drier, the dried slag can be used into the cement industry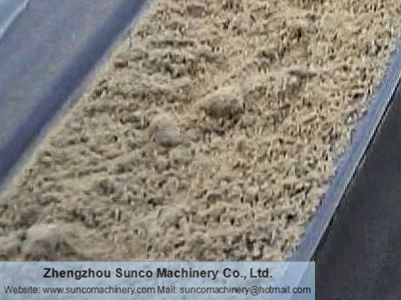 ◆ Slag drying production line mainly consists of the rotating cylinder, high-speed breakup equipment, lifting plate, self-cleaning device, gear transimission device, hot air furnace, reducer machine, supporting device, sealing device, air duct system, dust cyclone separator,etc.

Slag Dryer Machine Advantages:
◆ Strong drying ability: Because the material is highly dispersed in the hot gas stream, the entire surface of the slag particles are the effective drying area.
◆ Short slag drying time.
◆ Simple and Reasonable structure, Small floor area needed, Easy construction and maintenance.
◆ Large capacity, high thermal efficiency. When dried the free water, the thermal efficiency of up to 75%.
◆ Achieve "zero thrust", greatly reducing the wear on the roller block, and the cylinder runs smoothly and reliably.
◆ The roller and rolling ring of slag dryer are always in linear contact, thereby greatly reducing the wear and power loss.
Slag Dryer Machine Working Principle:
◆ Slag is relatively sticky. During the slag drying process, the wet slag will be transported into the feed hopper by belt conveyor. Feed hopper is directly connected to the drying cylinder, and the wet slag will goes into the drying drum by the feed hopper, begin to contact with the hot gas stream inside the drying drum, thereby starting the whole slag drying process.
◆ The entire slag drying process can be divided into three parts.
1.The wet raw slag contact with the hot air inside the drying drum, and the high temperature hot air heat the wet slag, and the moisture is evaporated;
2. There are many lifting boards which are welded on the inner wall of the rotating drying drum, and it not onel make the slag move forward, but also makes the wet slag up and down, during this process, the wet slag contact with the hot air sufficiently, and enhance the drying speed of slag;
3. There are special cleaning device inside the drying drum. During the slag drying process, it gets rid of the caking and adhesive material on the inner wall of the drying drum, thus prevent clogging.