On May 15th to 16th, one set of input capacity 4 tons per hour chicken manure drying machine is delivered successfully to Nigeria.

The background information of Nigeria chicken manure dryer customer is as follows:

►
Raw Material: layer chicken manure;
►
Initial moisture content : about 60-70%;
►
Output Moisture Content: about 15%;
►
Input Capacity: 4 ton per hour;
►
Fuel: dry palm kernel shells.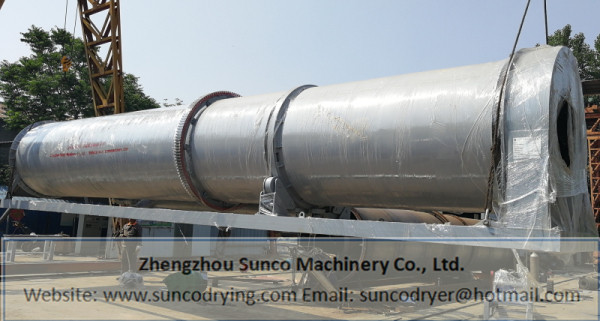 Nigeria Chicken Manure Dryer Machine mainly consists of :
►
Biomass Burner: To be used for burning dry palm kernel shells, and generate hot flue gas for the chicken manure drying process.
► Inlet screw conveyor: to feed wet chicken manure into chicken manure dryer.
► Special designed chicken manure dryer: To supply chicken manure drying chamber and water evaporation evaporation space, and help hot flue gas to heat and dry wet manure sufficiently.
► Induced draft fan: To make hot flue gas into chicken manure dryer, and make exhaust air and water vapor out of the dryers in time.
► Cyclone dust separator: To separate and collect the fine dry manure powder.
► Deodorization Tower: To process the exhaust air and lighten the odor.
► Eleactric control cabinet: To control the whole chicken manure drying line.
For detail of chicken manure drying machine, please feel free to contact us by :
► Email: suncodryer@hotmail.com
► WhatsApp/Mobile: +86-15838214261
►
Website:
http://www.suncodrying.com/