Thailand CP Group clients come to Sunco Machinery to inspect the ordered chicken manure dryer machine in Production process, and it is estimated to be manufactured well by the early of May.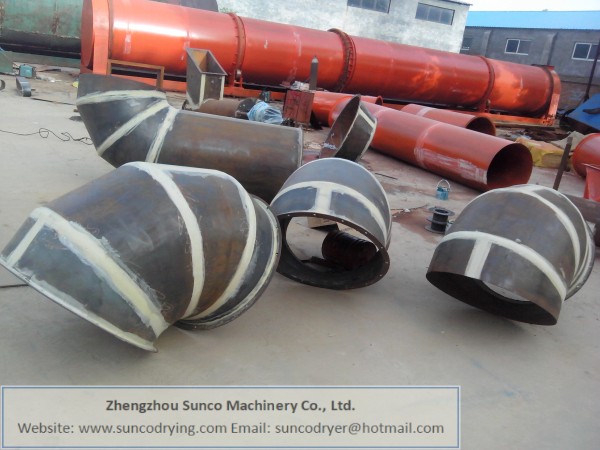 Background Information of Thailand Clients is as follows:

We are looking for the rotary chicken manure dryer for compost chicken manure at 15 TPH for feeding to the pallet mill plant. Our porduct is mainly about fertilizer. And the manure is mixed with the farm bedding material that is rice husk. The input of dryer has 35% moisture content at 15-19 TPH and the output is 12-16% MC at 12-15 TPH.
The fuel, we mainly use coal(5,500-6,000 kcal/kg) and sometime biomass such as, corncorp woodship, dry palm-oil seedcoat(by product from oil industry) etc.
We need the deordizer unit and the full set of dust collector which have to be includeed the dryer.
Our site is located in Saburi Thailand. 250 km. from Bangkok.

After inspection, except some detailed issues, Thailand clients are satisfied with the quality of the rotary chicken manure drier. For the mentioned detailed problems found, in the next step Sunco Machinery will optimize and inprove the dryer accordingly.

According to the plan, this output capacity 12 tons per hour chicken manure dryer system will be delivered and shipped to Thailand in the middle of May, and by the end of May to arrive at the work site of the Thailand clients.

Then, Sunco Machinery accordingly will arrange the professional technicians to guide the Thailand clients for the installation, commissioning, and workers trainning of the chicken manure dryer machine. Hope all the things run smoothly.