Input capacity 4 t/h Poultry Manure Dryer Machine in Indonesia is installed well and begin the test run process.

The background information of Indonesia customers on poultry manure dryer are as below:
Raw material: fresh chicken manure generated by layer farm.
Input moisture content: about 70-75%
Output moisture content: about 30%
Input Capacity: 4 tons per hour
Fuel: coal and waste wood.

As the covid-19 virus, Sunco Machinery can not arrange the technicians to guide Indonesia customers for the installation and test run directly. According to the layout drawing, foundation drawing, electricity wiring diagram, operation manual, etc, the Indonesia customers has successfully installed well the poultry manure dryer by themselves.




The work flow of poultry manure drying system is as follows:
► Dump truck put wet chicken manure into wet manure pit underground.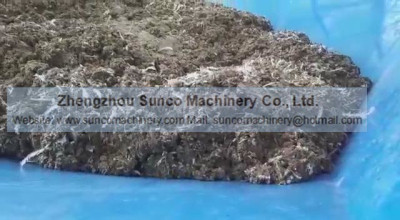 ► Inlet screw conveyor feed wet chicken manure into poultry manure dryer machine.
► Hot Air Furnace is used to burn the coal and waste wood, and generate hot flue gas for the chicken manure drying process.
► Poultry manure dryer designed by Sunco Machinery is ideal for drying chicken manure, and it supply wet manure drying space, water evaporation space, and help hot flue gas to heat and dry wet chicken manure sufficiently.
During the chicken manure drying process, the water inside wet manure is evaportated into water vapor, thus finally we get the dry chicken manure.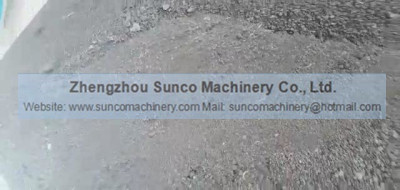 ► Induced draft fan makes hot flue gas into poultry manure dryer, and makes water vapor and exhaust air out of the chicken manure drying machine in time.
► Cyclone dust separator is used to collect the fine manure powder.
► Deodorization tower is used to process the exhaust air, and lighten the odor.
► Output belt conyeyor takes dry poultry manure out of poultry manure drying machine.