Sunco Machinery have been worked for the drying of chicken manure (Chicken Litter) and farm animal dung such as cattle manure, pig manure, etc since the year 2006. From then on, we have seen many different chicken manure drying methods with varying degrees of success.


Our past actual drying experience has proved that the most cost-effective and efficient method for drying poultry and farm animal manure is to use of rotary drum chicken manure dryer.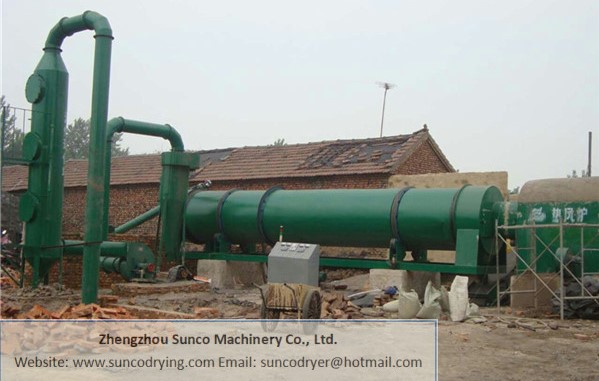 Without dewatering units, Chicken Manure Dryer from Sunco Machinery can dry moisture 70%-80% chicken manure (Poultry Manure) into about moisture 13% one time directly which is safety moisture for storage and production of organic fertilizer.


New Performace Features of Chicken Manure Dryer:

◆ There are many modular cabin inside the drum which enhance the capacity and heat efficiency significantly;
◆ Achieve the multi times drying inside the drum, increase the drying time and length inside the drum.
◆ New design Deodorization tower with patent, environment friendly;
◆ As the special structure design, solve the weight balance problems of rotary drum's every parts;
◆ Achieve the dry and wet mixing inside the drum of chicken manure dryer, solve the problem of material adhe